UNIQUE WEDDING DECORATIONS
We design personalised wood decorations and paper things in a unique style.
Showroom and own production in Helsinki.
---
2-4 weeks before Wedding
- What would make your Wedding party warm and memorable?
- I would like a personalised decoration for the cake that will remain as a memory after the Wedding.
- I would like to surprise guests with unique personalised wooden place cards.
---
- Our wedding has a nature theme. Where can I order different types of wooden decorations?
- Mistä löydän yrityksen, jossa kutsut ja muut häämateriaalit suunnitellaan ja valmistetaan Suomessa?

 

- Löytyykö pääkaupunkiseudulta hääkoristeiden suunnittelijaa, jonka kanssa voidaan suunnitella etukäteen hääkoristeet ja paperituotteet häiden teeman mukaan?

 
Etsitko jotain erikoista?
---
Suunnittelemme ja toteutamme tuotteita hääjuhlaan myös hääparin omien toiveiden ja ideoiden pohjalta.
Tärkein päivänne onnistuu varmasti!
---
"Hi, I'm Juliana and I'm an experienced Wedding decoration designer from Eco Decor. We design and manufacture unique wooden Wedding decorations according to your wishes and the colour theme of your celebration. Order wooden cake decorations, place cards and name signs in different sizes, as well as decorations and paper products that will stylishly match! Let's design together beautiful Wedding decorations for an unforgettable celebration and the most important day of your life will definitely be a success!"
We have our own production and workshop in Helsinki. We print all paper products ourselves so delivery time is short and additional orders are processed faster!Please note that you may also collect your orders from our office.
We use high quality Finnish birch plywood and water-based and safe Tikkurila paints. Maalamme tuotteet ruiskulla, jotta pinta tulisi olemaan täydellinen.
Asiakas saa meiltä aina luonnokset ja vasta luonnosten hyväksymisen jälkeen aloitamme työn valmistuksen. Toteutamme mielellämme myös asiakkaiden omia toiveita ja ideoita!
---
Olemme erittäin kiitollisia
saadessamme
teiltä ihania kuvia!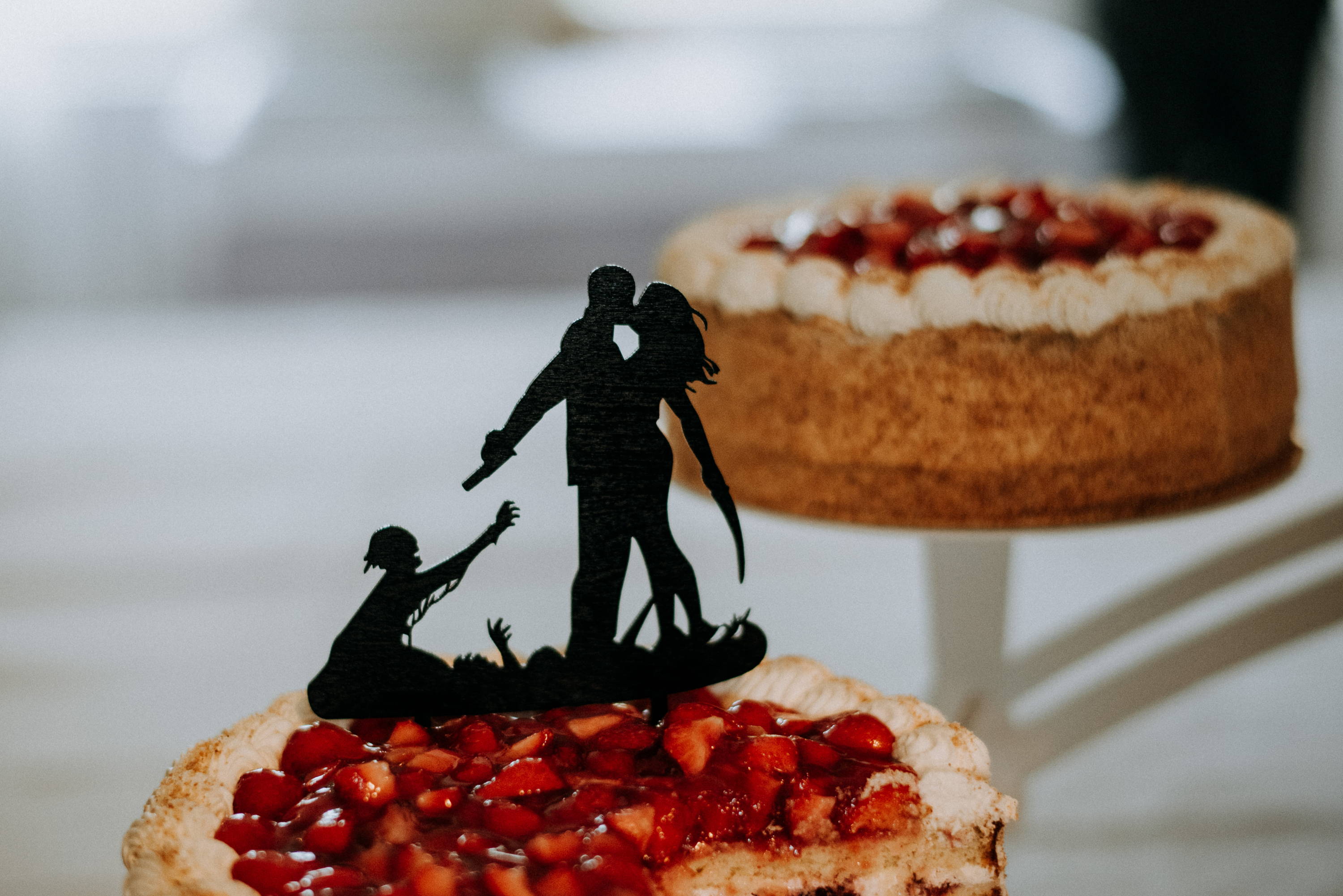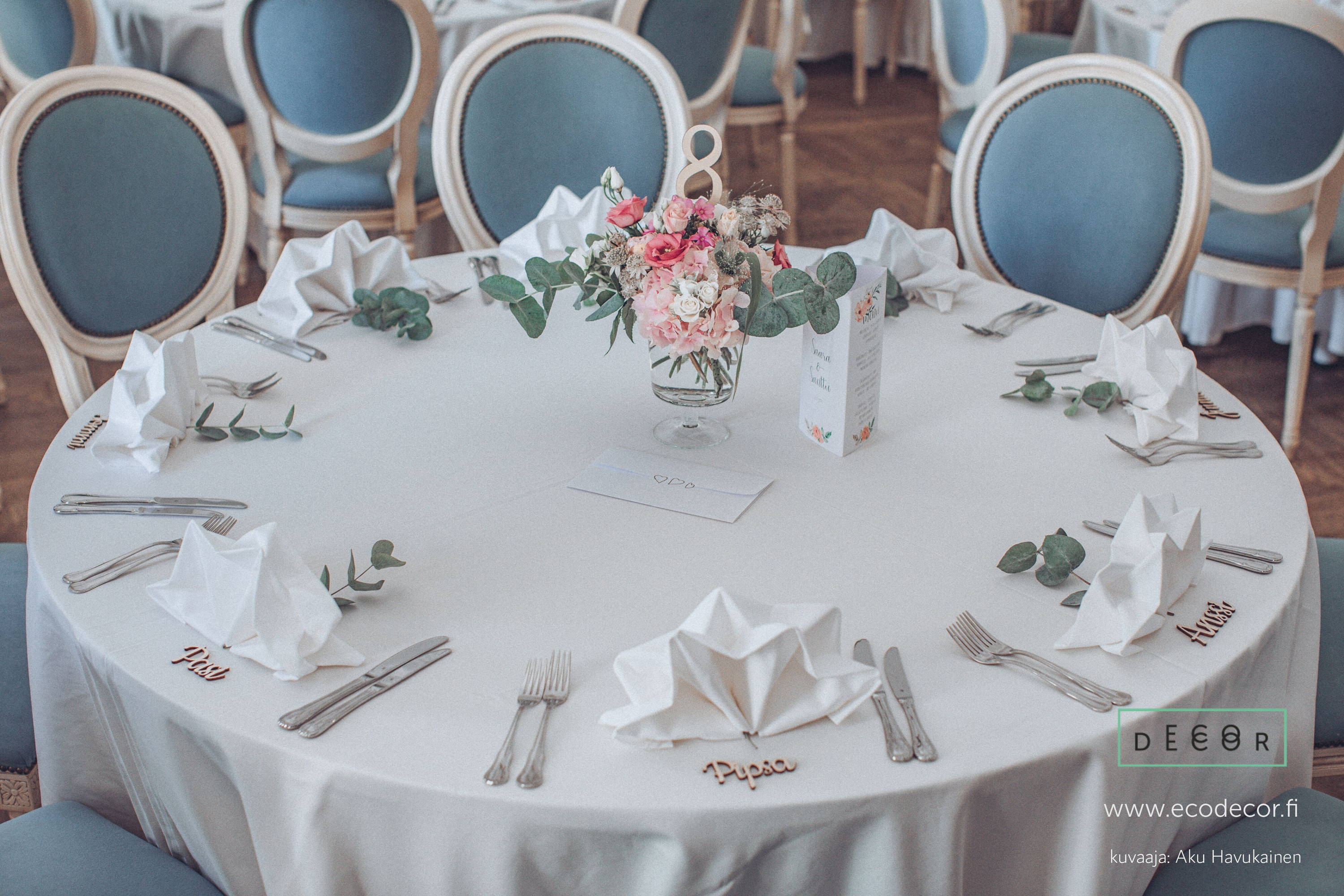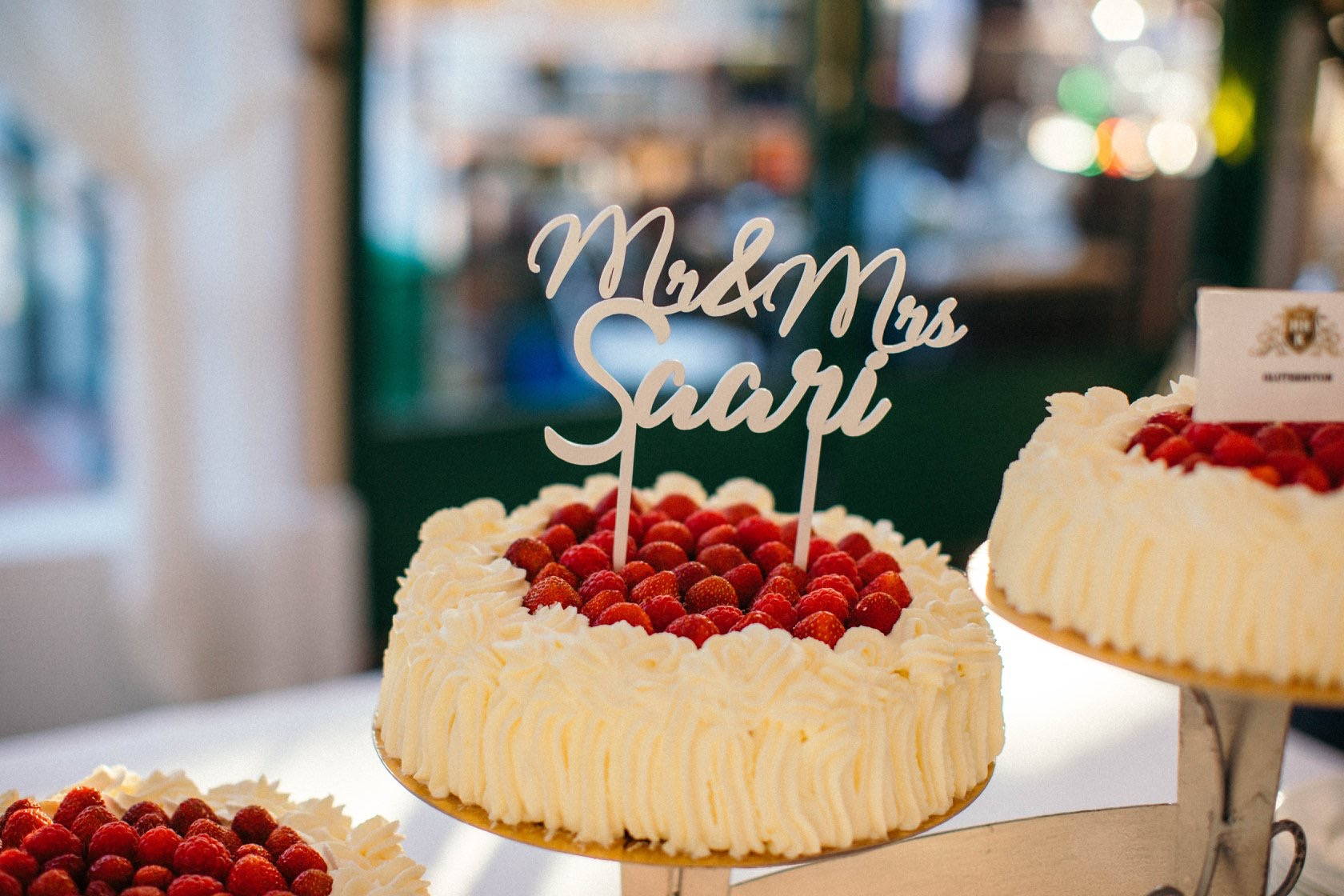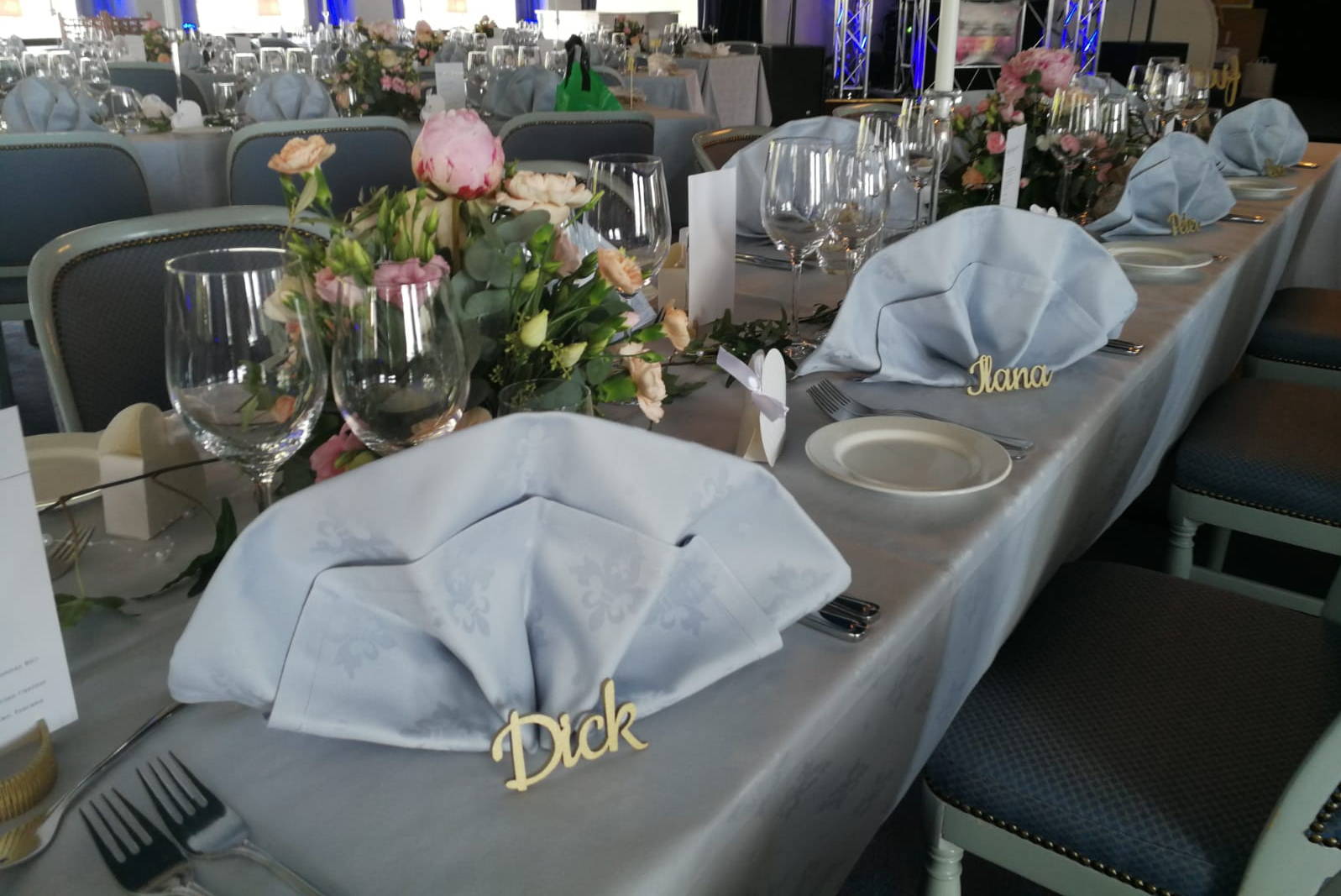 "Tilaus oli juuri mitä odotimme ja paljon kehutut puiset nimikyltit toimivat ihanana suomalaisena käsintehtynä vieraslahjana! Kakkukoriste kruunasi päivämme<3 Toimitus oli odotettua pidempi, mutta hyvissä ajoin kuitenkin perillä. Kiitos!"
14 JUL 2019
"Aivan upeat pöytäkoristeet sekä pöytäkartta meidän häihin. Liimattiin nimikylttien taakse pienet magneetit niin ne toimivat hyvin vieraslahjoina. Nopeaa viestin vaihtoa ja kaikki oli niinkun piti."
16 JUN 2019
"Saimme EcoDecorin kautta häihimme logomme mukaisesti suunnitellun nimikyltin, kaikki sujui loistavasti ja kyltistä tuli upea. Suosittelen vahvasti EcoDecoa osana häiden somistussuunnittelua."
Anniina ja Martti
18 AUG 2018
Hääpäivästä ainutlaatuinen
ekologisilla koristeilla omalla nimellä -
teidän elämänne tärkein päivä
onnistuu ehdottomasti!
Thanks!
This field is required
This field is required
This field is required
This field is required
This field is required
This field is required
This field is required